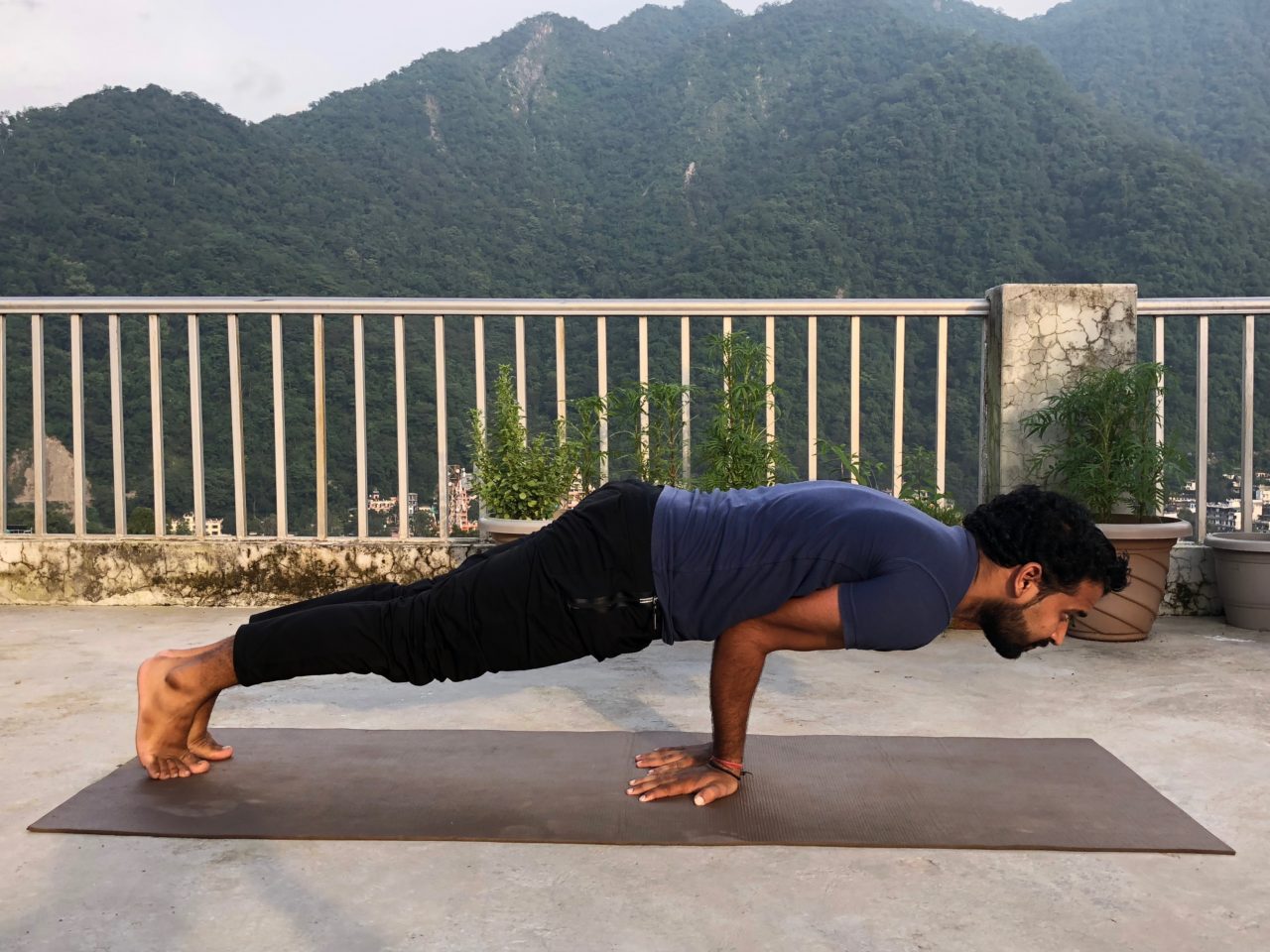 Hamsasana (Swan Pose) – Benefits, Adjustment & Cautions
Hamsasana is also known as Swan Pose. This posture massages and stimulates the abdominal organs and is beneficial for a healthy digestive system.
Instructions:
Kneel on the floor with the feet together and knees apart
Place the palms flat on the floor with the fingers pointing towards the feet
Bring the wrists and forearms together so that they touch
Lean forward so that the abdomen rests on top of the elbows and the chest rests on the upper arms
Maintain the balance and slowly stretch the legs backward until they are straight
Keep the feet together and place the tips of the toes on the floor
Raise the head slightly and focus the gaze on a fixed point in front at eye level
In the final position, all the weight of your body should rest on the hands and the tips of the toes
Note: Do not strain!
Benefits:
Stimulates the abdominal muscles
Tones the abdominal organs
Beneficial for a healthy digestive system
Strengthens the leg muscles
Removes excess fat from the thighs, calves and buttocks
Cautions:
People who suffer from peptic or duodenal ulcers, hyperacidity, hernia or high bloog pressure should avoid this posture. Do not attempt this asana if you are pregnant.
To be sure that you practise an asana correctly, we recommend to participate in our Yoga Teacher Training Program.
Learn More About Yoga Courses