Yoga Teachers Training Review , Yoga Graduates Testimonial
200 Hour Yoga Teacher Training in India – (April 2023)
I had the most wonderful experience at Yoga India Foundation. The entire team provided me with a caring and understood space in which I felt secure and supported. Luckily, I was able to open myself into the true path of yoga, gain a huge knowledge and practise together with some amazing souls! I would recommend this ashram and teacher training program to anyone and can't thank the enough! I'm so excited to continue my teaching journey now.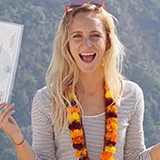 200 Hour Yoga Teacher Training in India – (April 2023)
Even though I'm not a big writing person, I want to share my story. I came to India feeling very stressed, confused and down. I was looking for some inspiration, change and way to channel my emotions and feelings. Due to a very (!) busy lifestyle at home, I even forgot to eat and sleep some days. The 200 Hour Yoga Teacher Training at Yoga India Foundation encouraged me to listen within and commit to a new path leading towards health and happiness. What a ride it has been! Practising yoga, meditation and different cleansing techniques all day long along with some deep philosophy classes had such a huge impact on me. It's like something completely shifted within me and I'm finally able to feel my body and pay attention to myself. In one word: incredible.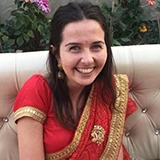 200 Hour Yoga Teacher Training in India – (April 2023)
My intention to join this yoga teacher training was to 1. Learn how to teach yoga, 2. Connect with myself more, 3. Experience India and its culture, and 4. Challenge myself. All of my intentions stuck with me along the teacher training and I'm 100% positive when I say that the course exceeded any expectation I had. Not only the course, but also all teachers, staff, food and moments were so great. I felt very well taken care of in terms of everything. The ashram is simply amazing: so spacious, bright and natural. There is the Ganges River right in front of you and you get waken up by the sounds of birds. I already miss my time there and will definitely come back as soon as I can! Thank you for giving me these great tools, sharing your wisdom and supporting me at any point!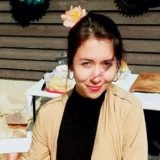 200 Hour Yoga Teacher Training – (May 2023)
You won't believe what's possible in one month. This place represents love, unity, growth and the real yogi lifestyle. Feeling beyond grateful for all the memories, challenges, support and wisdom that was passed on to me. A huge thank you to Bipin, Anki, Dharma and Girish for always being there for me and making me feel welcome and at home. Joining the 200 Hours Yoga Teacher Training taught me about the beauty of creating union with myself, mind and body. I learnt special techniques on how to remove stress, stiffness and tension which I can take home and share with my students. The food cooked for us was so delicious, it was pure, sattvic and energizing. I felt better every day. A big thanks to Dr Vipul Arya as well for teaching me about Ayurveda, my body type and how to maintain it in balance. I am drinking my pitta tea everyday. If you are looking for the right yoga school, go with what feels right. For me, choosing Yoga India Foundation, was the best choice I could have ever wished for. I totally recommend this place.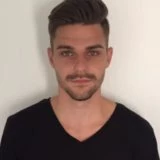 200 Hour Yoga Teacher Training – (April 2023)
After studying medicine for 8 year, I thought of traveling to India and taking a break. I was looking for a way to calm myself down and learn about the ancient science of yoga as I believe it can be related to medicine as well. Yoga India Foundation was one of the first school that I saw online; course outline, schedule and syllabus seemed to be very great. I graduated from my 200 Hours Yoga Teacher Training 8 weeks ago so now I had some time to reflect and review the course: The teachers are intelligent, corrective, caring and supportive people, some of them doctors, some of them university graduates, some of them swamis. I felt guided very well and had the feeling that everyone knows exactly what they are teaching. In my opinion, Yoga India Foundation is a well-established yoga ashram with excellent course content and a warm-hearted energy.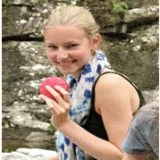 200 Hour Yoga Teacher Training – (January 2023)
I just finished my 200 Hour Yoga Teacher Training with Yoga India Foundation in Rishikesh, India. I had the most wonderful and transformational time here. The four-week course was very intense and gave me great insights into my own being, ways of thinking and living. I feel very blessed to have learnt so many great tools and techniques. The energy in our group was very beautiful. We all became very close friends and shared our first in-depth yoga journey together. I am glad I chose this school for my 200 Hour Yoga Teacher Training. The teachers are very friendly, warm-hearted and helpful. They didn't only teach and guide us but also became friends to us. Traveling to India by myself was a big thing to me, luckily the entire team of Yoga India Foundation took my fear and worries and helped me to become a more confident and strong woman. I am looking forward to sharing my new yoga knowledge with my students at home.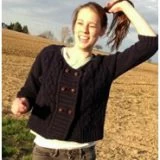 500 Hour Yoga Teacher Training – (December 2022)
Yoga India Foundation was one of the three yoga schools that I originally picked. I somehow chose it because of the familiar and individual teaching approach and energy. After arrival, I felt immediately at ease. The ashram is very beautiful and sourrounded by the Himalaya mountains. My room was clean and cosy. I had a balcony and my own bathroom. My 500 Hour Yoga Teacher Training took almost eight weeks. It was a long and valuable time for me. All teachers and staff were very caring and kind to me at any time. I learnt all about different asanas, meditation techniques, yogic cleasing, pranayama and ayurveda. I could have never imagined that it is possible to learn so much in such a short time. I came to India after graduating from bachelor's degree. I feel like I learnt more about myself in those two months than in the the past 3 years. I can highly recommend the 500 Hour Yoga Teacher Training at Yoga India Foundation if you want to develop yourself further and grow mentally, physically and spiritually. I believe that this is the foundation of becoming a good yoga teacher.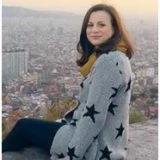 200 Hour Yoga Teacher Training – (March 2022)
Yoga India Foundation is an amzing place for yoga, meditation and self-discovery. I joined the 200 Hour Yoga Teacher Training in Autumn 2017 and now look back at it with much respect and gratitude. The entire team and ashram atmosphere is very unique and inspiring. As the name suggest, you can create an excellent foundation of yoga in the birth place of Spirituality: India. I hope to do my 300 Hour Yoga Teacher Training here next year.