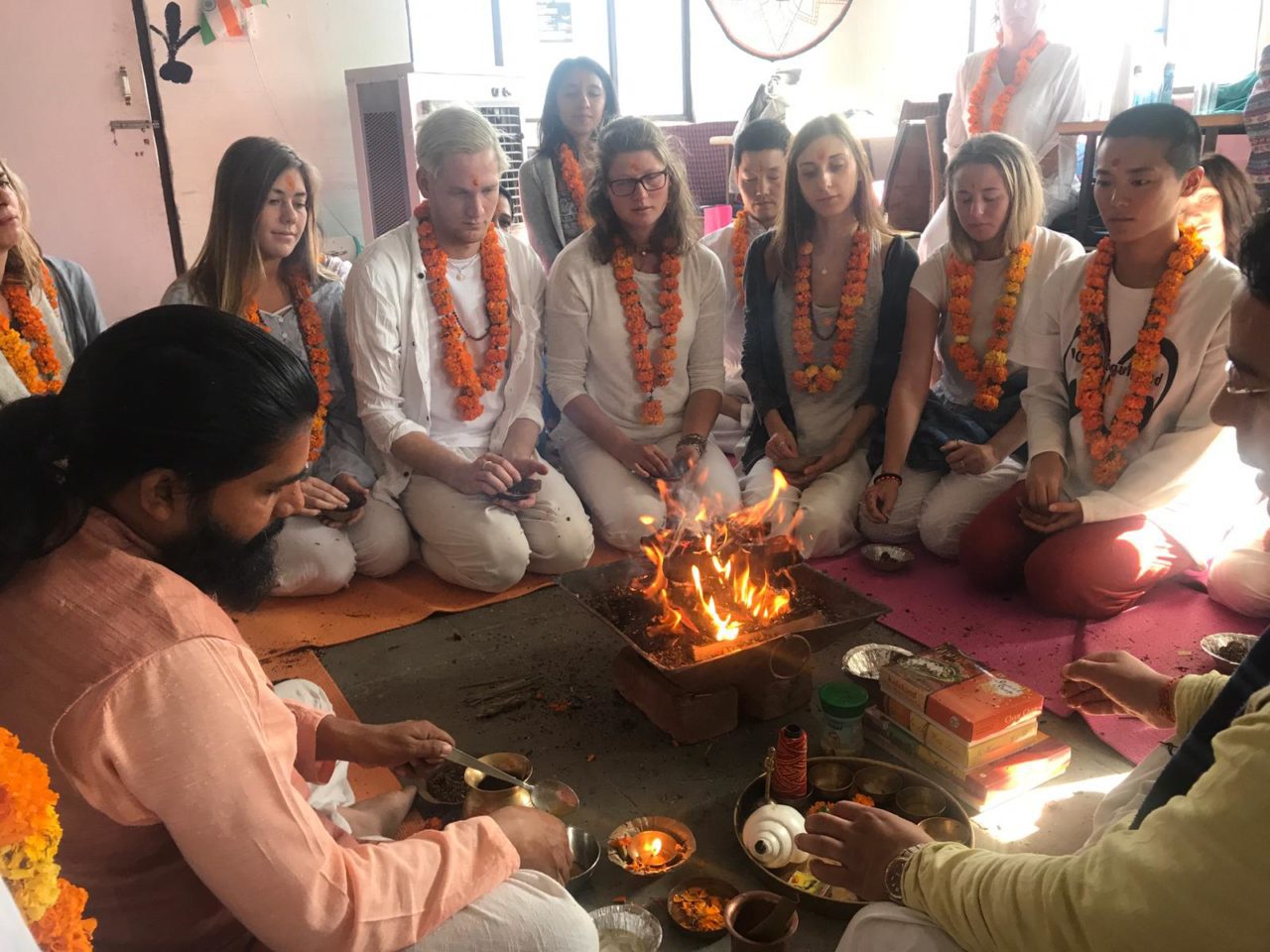 How Do I Become a Yoga Teacher?
Yoga bring harmony and peace into our lives. Integrating a yogic lifestyle into the everyday routine and even turning yoga into a career is a dream of many yoga practitioners. But How Do I Become A Yoga Teacher? What are the necessary steps to take and how can I get an international license?
Well, it's not as difficult as you think. First of all, you should be a little familiar with yoga and practise regularly for at least three months. The good thing is: everyone can become a yoga teacher. It's not related to your level of flexibility or physical appearance. However, a good level of health, strength and discipline are needed.
The next step would be: sign up for a 200 Hour Yoga Teacher Training. Yoga originates in India so you might want to consider booking a yoga teacher training in India. Why?
You will find the most authentic teachers
Real Indian teachers or gurus live what they preach since their early childhood
A Yoga Teacher Training in India will connect you to the roots of yoga
You will not only learn yoga from A to Z but LIVE the true yogic lifestyle daily
Incorporate Yogic Rituals like Detoxing, Purification Fire Ceremony and Mantra Chanting
After successfully completing your Yoga Teacher Training in India (Level 1: 200 Hour Yoga Teacher Training), you will be certified as an internationally recognized yoga teacher, called RYT-200.
RYT-200 stands for Registered Yoga Alliance Teacher with 200 Hours of Training.
Make sure that you sign up for a yoga teacher training in India that is approved by the Yoga Alliance.
At Yoga India Foundation for instance, all yoga teacher training courses are registered and approved by Yoga Alliance.
For some of you it might seem easy: completing 200 Hours of Yoga Teacher Training in India only. The truth is, it's challenging, rewarding and intense.
You will be studying the philosophy of yoga, anatomy, alignment, yogic nutrition and practise more than 10 hours daily. The benefits of such an intense yoga teacher training in India are:
You can fully focus on your yoga practice and learning outcome
No distraction from the stressful everyday life at home
Living simple, but recognising the greater sense
Positive energy as you study with like-minded yogis from all around the world
You get the full yogic immersion 24/7
Some yoga teacher training programs offer 1-year or up to 3-year courses, however it's difficult to focus on your yogic path when you squeeze your training in between meeting, work and weekends only.
Back to the topic: after receiving your 200 Hour Yoga Teacher Training certification, you can start your career as a yoga teacher.
You can apply at a yoga studio anywhere in the world and ask for a job. OR: you can open your own studio after some teaching experience.
At Yoga India Foundation, they offer Post-TTC Assistance which means that you are not left alone after your yoga teacher training. The assistant will help you with writing reference statements and getting you ready to obtain work.
If you intend to open your own studio, you should consider registering yourself as self-employed and founding your own company.
How Do I Become A Yoga Teacher? Here are the few steps summed up again for you:
Practise yoga regularly
Develop a good level of strength and discipline
Sign Up for a Yoga Teacher Training in India (or elsewhere)
Make Sure to Complete a 200 Hour Yoga Teacher Training that is registered with Yoga Alliance
Get your 200 Hour Yoga Teacher Certification
Gain some teaching experience
Obtain work anywhere in the world
We hope that this article was helpful for you! Drop us a comment below if you have any questions regarding how to become a yoga teacher.
Namaste 😊