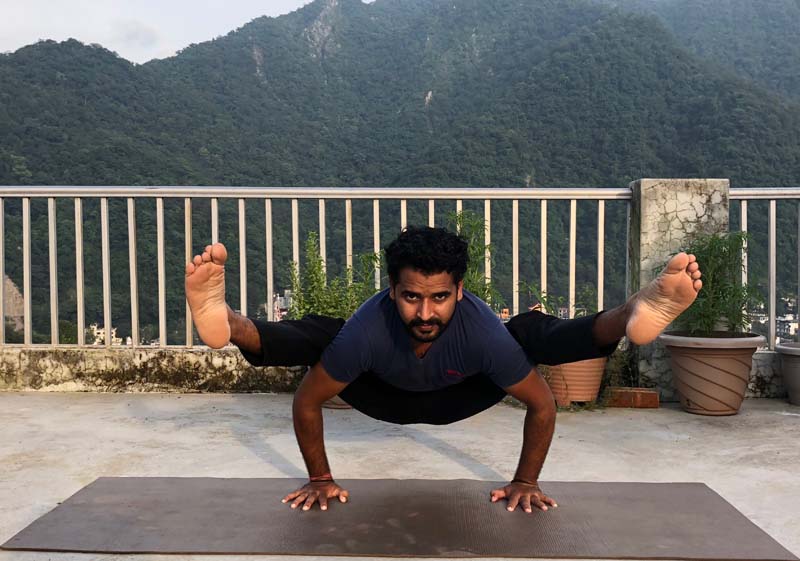 Tittibhasana (Firefly Pose)– Benefits, Adjustment & Cautions
Titibhasana or Firefly Pose is an arm-balancing posture that requires a lot of strength, both arms and core strength. It counts as an advanced yoga asana and aims to improve the overall sense of balance.
Instructions:
Separate your feet shoulder wide apart
Bring your pelvis forward
Bring your trunk between your legs
Put your left upper arm and shoulder underneath the back of your left thigh
Your hand should be on the floor at the outside edge of your foot
Do the same on the other side
Now lift yourself off the ground and find the balance here
Stretch your legs out to the sides and keep them straight
Straighten your arms
Try to gaze forward and breathe slowly
Benefits of Firefly Pose:
Tones the belly
Stretches the groins and torso
Gives strength to the arms and shoulders
Overall balance is increased
Mental balance is gained
Cautions:
Please avoid this posture if you have any wrist, shoulder or lower back injuries.
To be sure that you practise an asana correctly, we recommend to participate in our Yoga Teacher Training Program.