Are you looking to deepen your yoga practice and thinking of doing your yoga teacher training online? Now many schools have opened up new possibilities of learning and the Online Yoga Teacher Training has become much more popular. Especially now during and after the global corona crisis, learning online brings many benefits. You can avoid international travel, reduce the risk of getting sick and use your time efficiently. Learning new skills and gaining profound knowledge can open the doors for you in many ways. Yoga as the Science of creating unity and controlling the fluctuations of the mind is one of the most life-changing and empowering paths. While implementing inner balance and strength, you can learn to teach others to do the same.
An Online Yoga Teacher Training allows you to learn in a self-paced way and complete your training according to your personal schedule. No matter if you work full-time, half time or are committed to your family and other responsibilities, you can now make it work without having to leave everything for a month. Additionally, you can save traveling, flight ticket and accommodation costs.
Here, we have listed the 5 Best Online Yoga Teacher Training courses worldwide for you. Make sure to research each school and program with care so you go for the training that suits you the best. There are great differences in terms of teachers, hours, certifications and location. To be able to teach yoga internationally later, you should go for an Online Yoga Teacher Training that offers a Yoga Alliance Certification upon successful completion.
1- Radiant Warrior Yoga Teacher Training

If you've dreamed about an immersive Yoga & Mindfulness certification but haven't been able to do it, now is your chance! 
The Radiant Warrior Online Yoga Teacher Training 200 Hour Yoga Alliance Program is now open for registration. Its unique interactive classrooms help to create deep community building and connectedness with your fellow students and your instructors.
Our Radiant Warrior yoga teacher training is NOT just another pre-packaged digital course. Many students sign up for low cost trainings with videos and PDFs, only to discover they are not truly ideal ways to learn and fully imbibe the science of teaching yoga to others.
This is our highly acclaimed in-person program that we have adapted temporarily for high quality and affordable online delivery. As a student, you will get to know and interact with your teachers, and they will truly get to know you.
Yoga Farm Ithaca, a 501c3 nonprofit organization, is a premier professional education & training school with excellent ratings and reviews. We have guided and taught yoga to thousands of students of all ages and abilities and continue to teach practical, accessible yoga for -literally- every body.
If you know it's time to bring the amazing practice and medicine of yoga into your daily life, take advantage of this offer today. We are thrilled to be able to teach you and certify you as a 200 hour yoga teacher from the comfort of your own home.
Facts and Features about this Online Yoga Teacher Training:
2- Gyan Yog Breath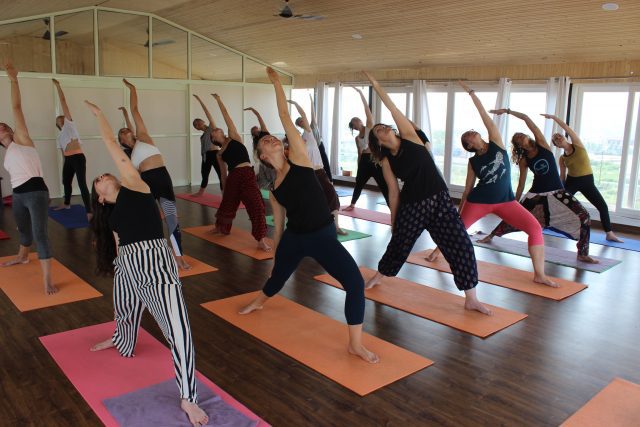 Gyan Yog Breath offers a comprehensive and transformational 200 Hour Online Yoga Teacher Training which inspires to connect, re-charge and feel the magic of original Indian Yoga. The program is taught by an Ayurvedic Doctor and two more teachers with a Master degree in Yogic Science. As one of the oldest and most traditional yogic institutions in India, you can be sure to experience a life-changing and heart-opening Online Yoga Teacher Training with supportive and knowledgeable teachers.
You can choose between the foundational 200 Hour Yoga Teacher Training or more advanced Therapeutic 300 Hour Yoga Teacher Training (both Yoga Alliance Registered and Certified) and learn in a self-paced and encouraging way. The team will support and guide you individually along the way and make your Online YTT unforgettable. With more than 2000 satisfied graduates worldwide, you can be sure to advance your yoga practice to the next level and begin a transformational journey of self-discovery and growth.
No matter if you are working full-time, part-time or have other responsibilities, you can complete your Online Yoga Teacher Training from the comfort of your home any time between 1-12 months.
The course is divided into Live Classes, Self-Study, Reading, Journaling, Course Work and Live Assessments. You will learn how to design and structure body-balancing and diverse yoga classes suitable for different audiences. The combination of descriptive course materials, modern teaching methodology and radiant teachers, truly connects East with West and makes Online Training one of a kind!
Facts and Features about this Online Yoga Teacher Training:
Course Fee: 700 USD
Accreditation: Yoga Alliance Certified
Duration: 21 Days till 1 year, Self-Paced
3- Yoga India Foundation
The Yoga India Foundation Online 200 Hours Teacher Training offers a highly personalized experience with extensive one-on-one support so you can develop quickly as a confident yoga teacher and entrepreneur in the wellness industry. Combining Hatha yoga and restorative yoga, you will deepen your own practice, breakthrough limiting beliefs and understand yoga like never before. This is your key to feel more connected so you can deliver inspiring yoga classes that students love.
Yoga India Foundation promotes an inclusive approach to yoga so you are able to adapt the practice to various bodies and health conditions, safely and injury-free. With our proven method, you will graduate from this training ready to help and inspire others. As part of the YIF family, you will be supported far beyond your graduation, with one-on-one business coaching calls and ongoing student meetings so that you stay connected and motivated on your journey.
The tuition price includes all books and material, certification and private coaching.
The Yoga India Foundation Online Yoga Teacher Training is fully accredited by Yoga Alliance.
Facts and Features about this Online Yoga Teacher Training:
Course Fee: 700 USD
 Website Link: www.yogaindiafoundation.com
Accreditation: Yoga Alliance Certified
Duration: 25 Days or more, Self-Paced
4- Sacred Paths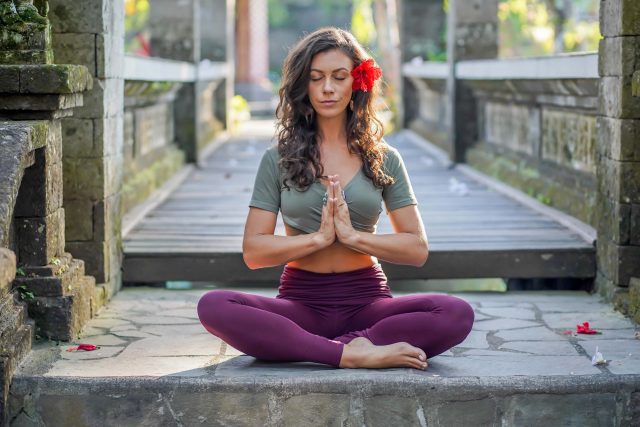 The Sacred Paths Yoga Online 200hr Yoga Teacher Training program is a 40 day self paced journey that blends traditional yogic teachings and spirituality with earth medicine to provide a holistic, synergistic and applicable approach to living this practice. It is Yoga Alliance certified and is designed for those souls with an interest in yoga, spirituality and meditation and an interest in deepening that connection to live your life with intention and more fully aligned with your truth. We provide the tools to deepen your practice, cultivate a dedicated home practice, begin teaching and to integrate the teachings of yoga into all aspects of life.
Our Online 200hr Yoga Teacher Training has a strong focus on self growth, personal development and transformation. It can be completed from the safety and comfort of your home with a schedule that works for you. Classes will be shared in both a prerecorded format and live to create an engaging and enriching learning environment. Teachers will provide ongoing support and group and one-on-one check-ins. We will explore yoga history and philosophy, anatomy, alignment, yogic diet, Ayurveda, healing arts and more while tapping into the expansiveness of this practice. The experience will be richly informative, empowering and inspiring.
Upon completion of the coursework, peer teaching and evaluation, participants will receive a certification of completion which will then enable you to register with Yoga Alliance as a Registered Yoga Teacher (RYT-200).
Facts and Features about this Online Yoga Teacher Training:
5- Yoga Ausbildung Indien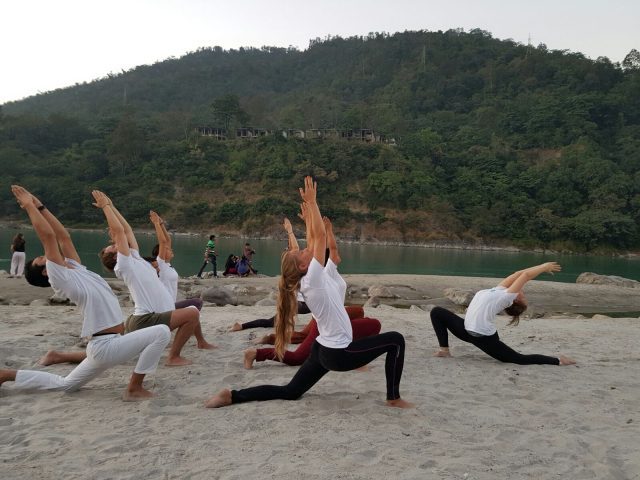 Facts and Features about this Online Yoga Teacher Training:
Course Fee: 1200 USD
Accreditation: Yoga Alliance Certified
Duration: 3 months, Self-Paced
Necessary Pre-Requisites and preparations for your Online YTT: From all above schools, it is recommended to already be familiar with yoga and feel a strong interest to learn more deeply about it. As you will be studying in a self-paced way, you should be sure that you have the discipline and commitment required.
Online YTT allows you to upgrade your qualification level from your home. No matter if you work in a different sector: having extra knowledge, life-experience and education is always a plus point on your CV.