Love is Giving – Yoga India Foundation YTTC students in action
Have you heard of the term SEVA?
SEVA is a Sanskrit word that means SELFLESS SERVICE or work without any thought of personal benefit or reward.
In India, it's believed that SEVA helps one's spiritual growth and contributes to the improvement of a community and world peace.
Seva is the art of GIVING, an action with no need to receive.
This was the motto and thought behind our Yoga and Dance Workshop on Thursday,  19th July 2018.
We invited 40 students of PANKH-the Creative school, a school for slum children whose parents earn less than 40$ a month.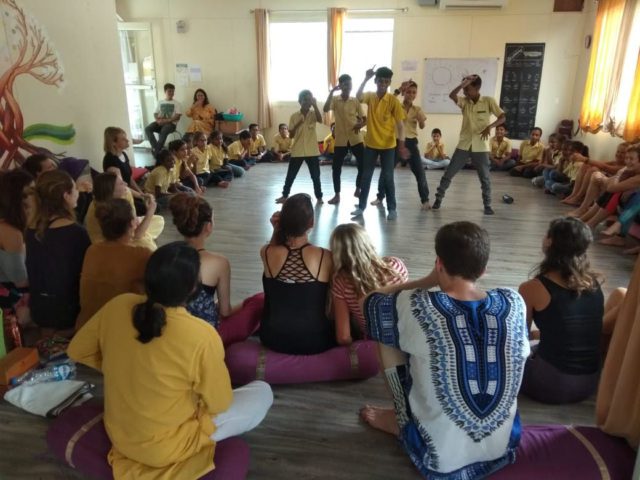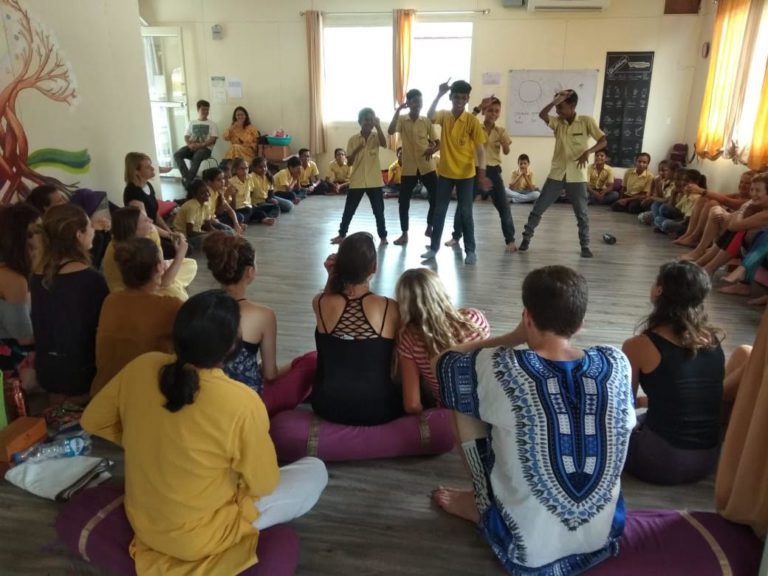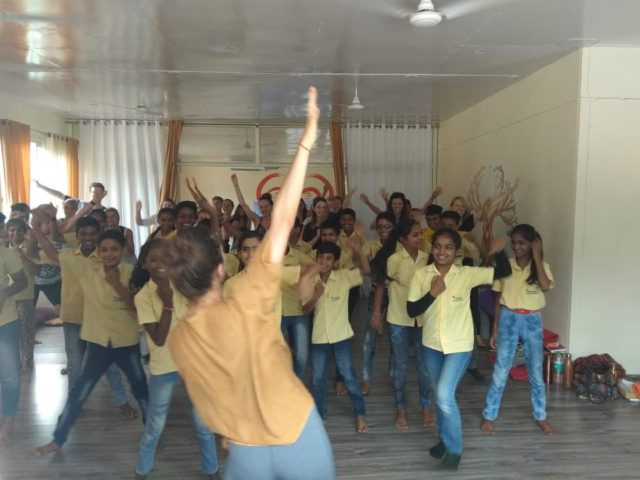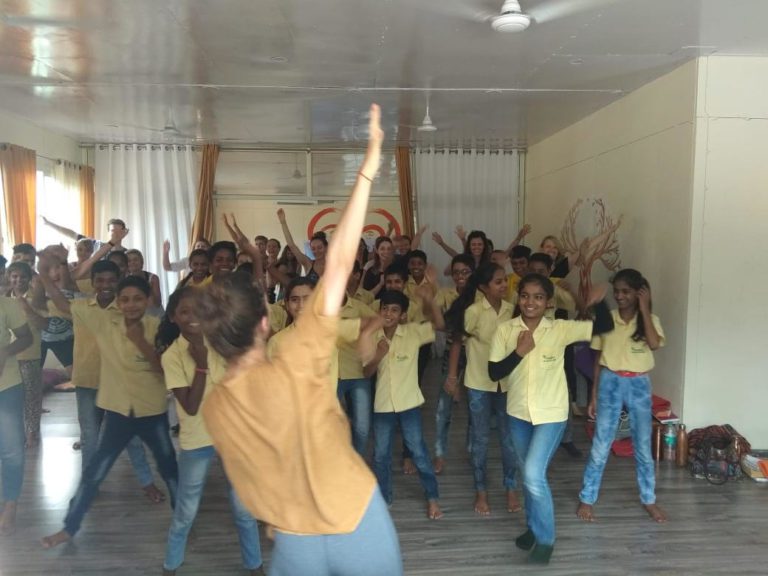 Our current yoga teacher training students who are completing their 200 and 300 Hour Yoga Teacher Training programs at Yoga India Foundation created a kids workshop filled with yoga, dancing, laughter, and international communication.
When the children arrived, everyone sat down in a big circle inside the yoga shala and introduced themselves.
For each student's nationality, the kids knew the countries capital and bigger city names.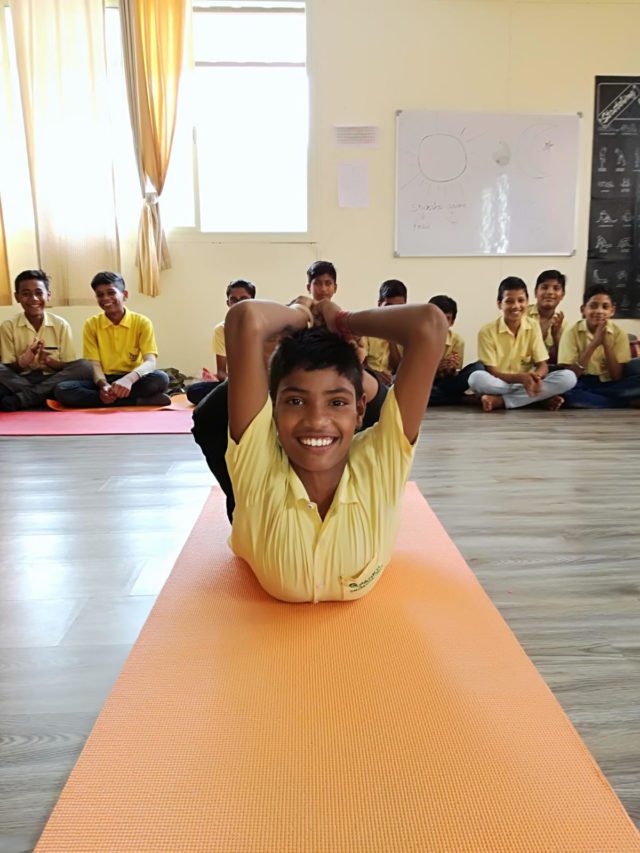 Alankrita Bannerjee, the founder of PANKH shared some interesting facts about the school's motives, history, and expansion.
She introduced the current project called EMPOWER HER, a handcrafted project which has been established to give the mothers of the children some work and income.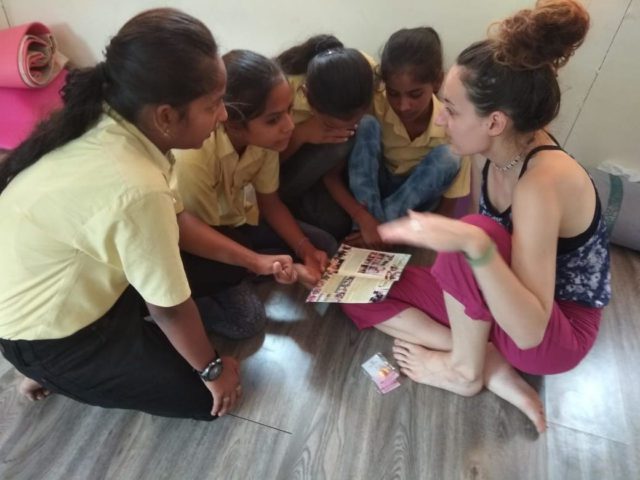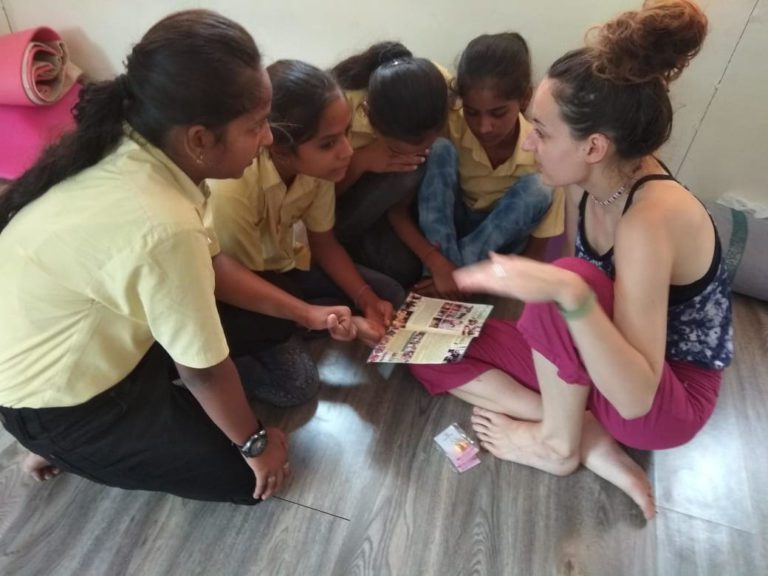 After the yoga workshop, our yoga teacher training students served Chole Bhature, a famous Indian dish, to the children. We provided juice and a sweet dish called Halwa as well.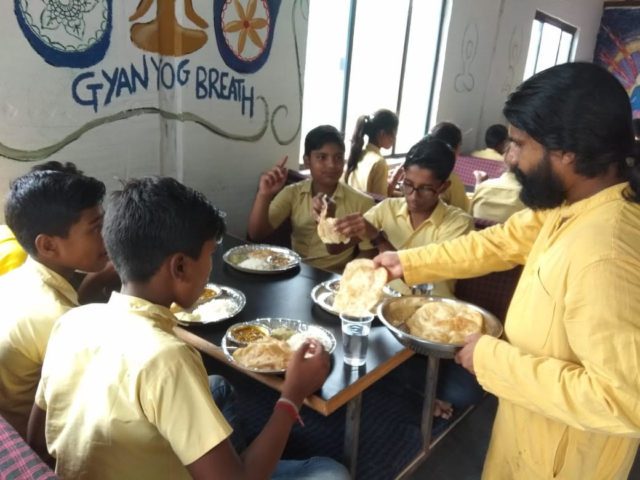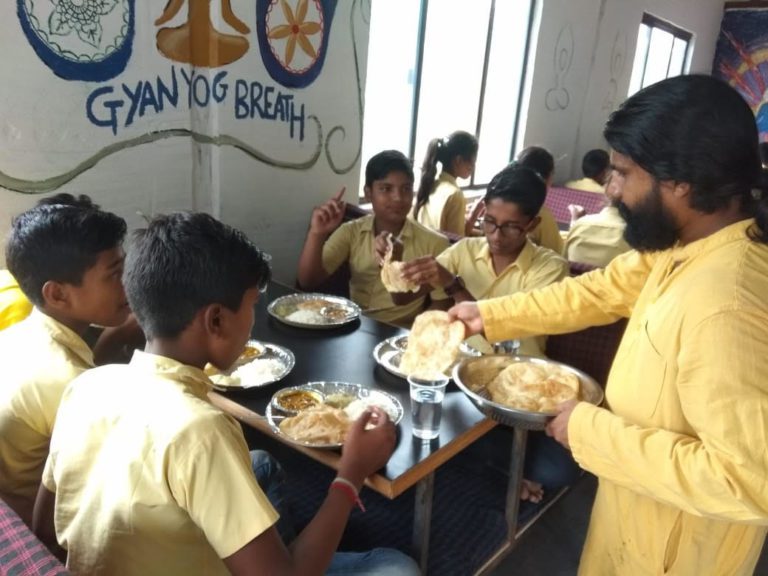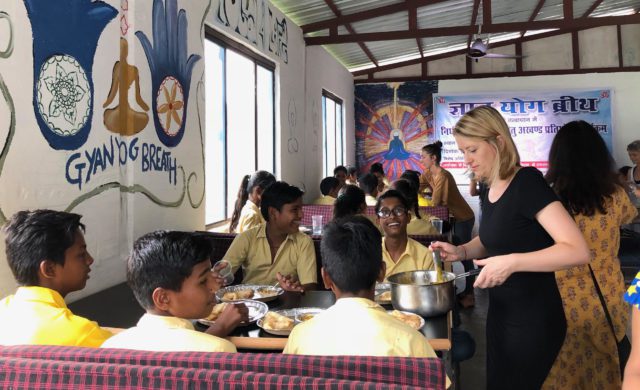 As you can see in the pictures, the children and yoga teacher training students highly enjoyed their opportunity to make new friends, get to know a new culture, and spend quality time together.
We are happy to say that PANKH has become our "heart" project. We have been donating more than 170 yoga mats to the school already and will continue to support this organization in any way.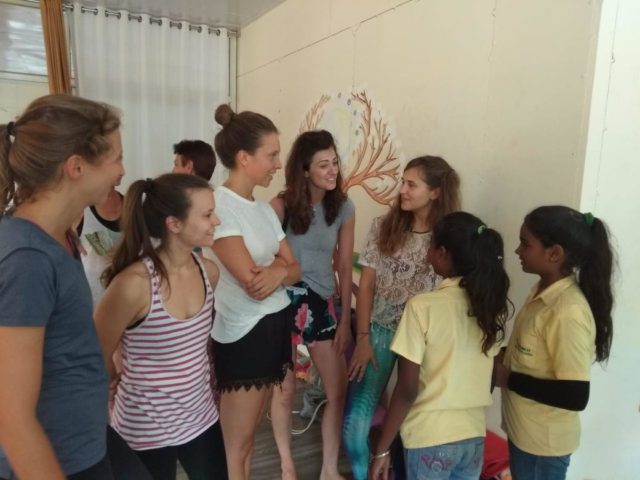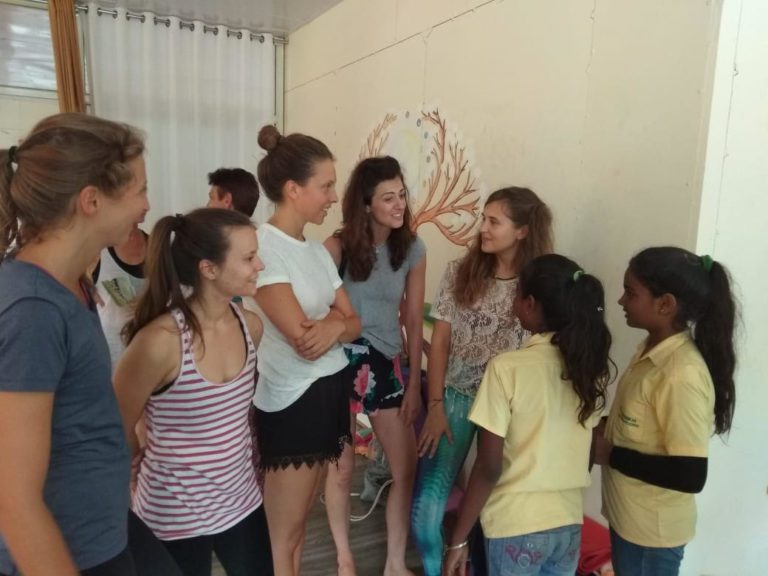 You can also make a change by giving food, time, and energy to the underprivileged! For more info about PANKH and how to sponsor a child's education, visit: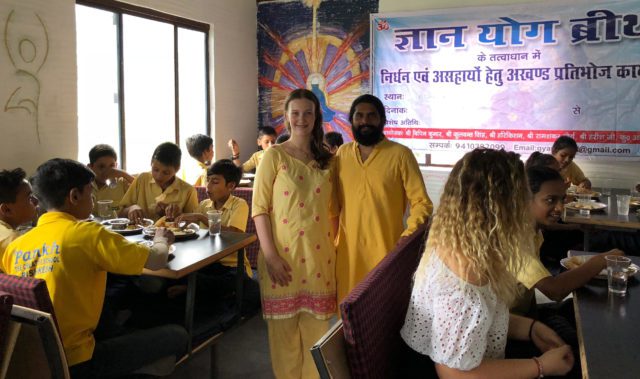 THANK YOU 🙂