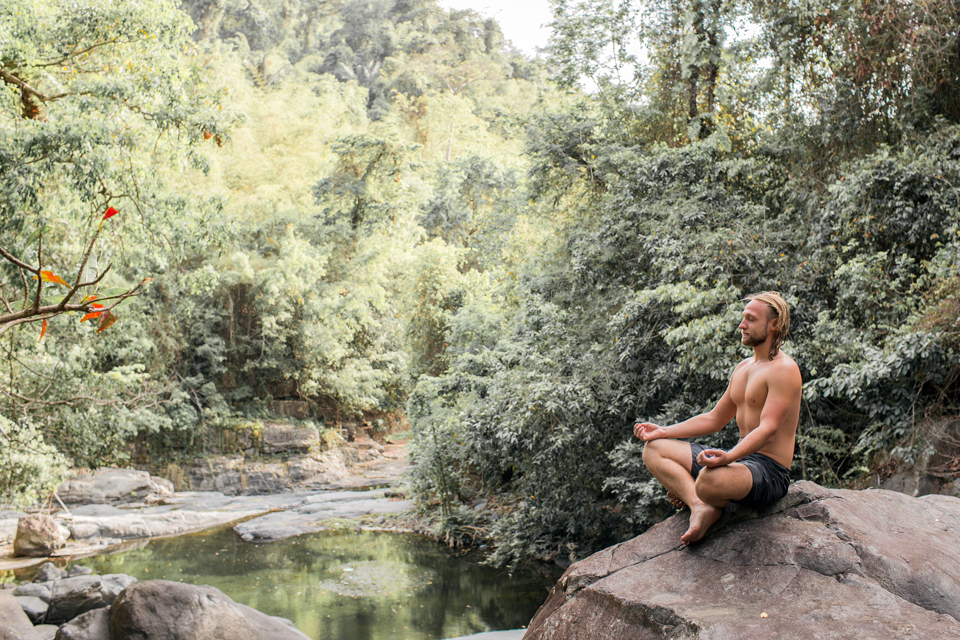 The Himalayas: the highest mountains in the world, the birthplace of Indian god, tiny remote villages and breath-taking views. What do you think of when you hear the word Himalayas?
According to Indian philosophy, the Himalayan mountains are the root of spirituality, home of the gods and powerful bases of meditation.
It's not rare to hear that people surrender their lives to live in these mountains in order to practise sustained deep meditation, yoga and eventually reach enlightenment.
Just like the Ganges River, the Himalayan mountains are said to be holy, full of positive and healing vibrations and purifying for body, mind and soul.
Imagine choosing the right location to study yoga. Would it be in a yoga studio in your city where there are yoga mats closely rowed next to each other? Would you prefer Western teaching methodologies and crowds?
Going for the right location when committing to a life-changing yoga training is a necessary part and can make a huge difference in your journey and learning outcome.
Studying yoga in the Himalayas does not only provide you with the most authentic teachers and amazing views while practising yoga. It also helps your spiritual growth and provides the best energy to be in.
Peace, Calmness, Positivity, Oneness. These are the features you will enjoy during a yoga training in the Himalayas. While being surrounded by powerful energy, spirits and silence, you can commit to a true journey within and evolve even further.
Being away from your everyday life, routine, friends, family and comfort zone sets a new foundation and lets you re-think, un-plug and detox. What if you were meeting some totally different people with inspiring stories, new concepts and ways of living? Wouldn't that encourage you to try out something new, follow your heart and take a risk?
India, as the mother land of yoga and spirituality attracts thousands of people every year. Along the Ganges river hundreds of yogis meditate for hours and hours and contribute to the peaceful (shanti) vibrations that spread across the country.
It's hard to explain something so unique! If you are looking to do a yoga training or take some classes/dive into your practice more deeply, you should definitely choose the north of India to be your destination.
Rishikesh lies at the foothills of the Himalayas is divided by the Ganges river into two parts and has an amazing energy that will set a supportive and peaceful base for your yoga training.