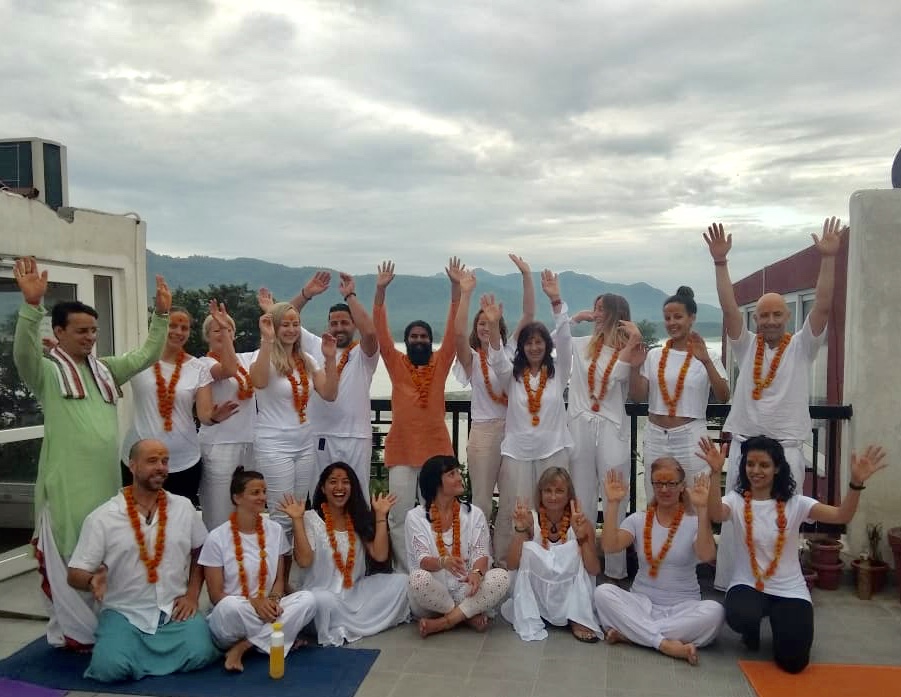 More and more people decide to switch their 9-to-5 jobs to something more exciting while traveling the world and living a simple yogi life. It's not a secret anymore that materialism does not fulfill us. Especially if you are practicing yoga on and off the mat, you will know that reputation, respect and worthiness are not measured by your bank account. At Yoga India Foundation, we have created some opportunities for you to volunteer, so that you can continue to grow, focus on your yoga practice and feel supported along the way.
What is Volunteering?
Volunteering means that you spend a certain number of hours per day working on some kind of project- and in return get accommodation and food for free. This can be working in the field of maintenance, organization, bureaucracy, any kind of physical or mental work.
The Volunteering Options at Yoga India Foundation
At Yoga India Foundation, you can choose between farming, ashram maintenance, animal care, fruit/vegetable picking, food processing (making ghee and yoghurts) and teaching English. For each volunteering option, you will need to commit for at least 2 months (8 weeks). You will be given free accommodation (private room) and food (3 meals per day).
The Benefits of Volunteering
Volunteering can give you new insights into yourself, other cultures, learn new techniques, ways of living and solving problems. Taking some distance from your comfort zone and spending time abroad, getting to know new people and learning from each other does not only enrich your perspective but also the heart and general mentality.
Available Positions:
DATES
POSITION(S)
LOCATION
DURATION
REWARD
14.9.-14.11.2019
Farming and Animal Care
Ashram, Haridwar
8 weeks
Private Room & Free Meals (3 per day)
14.10.-14.12.2019
Ashram Maintenance and Organisation
Ashram, Haridwar
8 weeks
Private Room & Free Meals (3 per day)
14.1.-14.13.2020
Teaching English to Children (aged 5-11)
Ashram, Rishikesh
8 weeks
Private Room

2 Yoga Classes per week
To find out more about the Volunteering positions, you can contact us at info@yogaindiafoundation.com or call us at +919410382099.