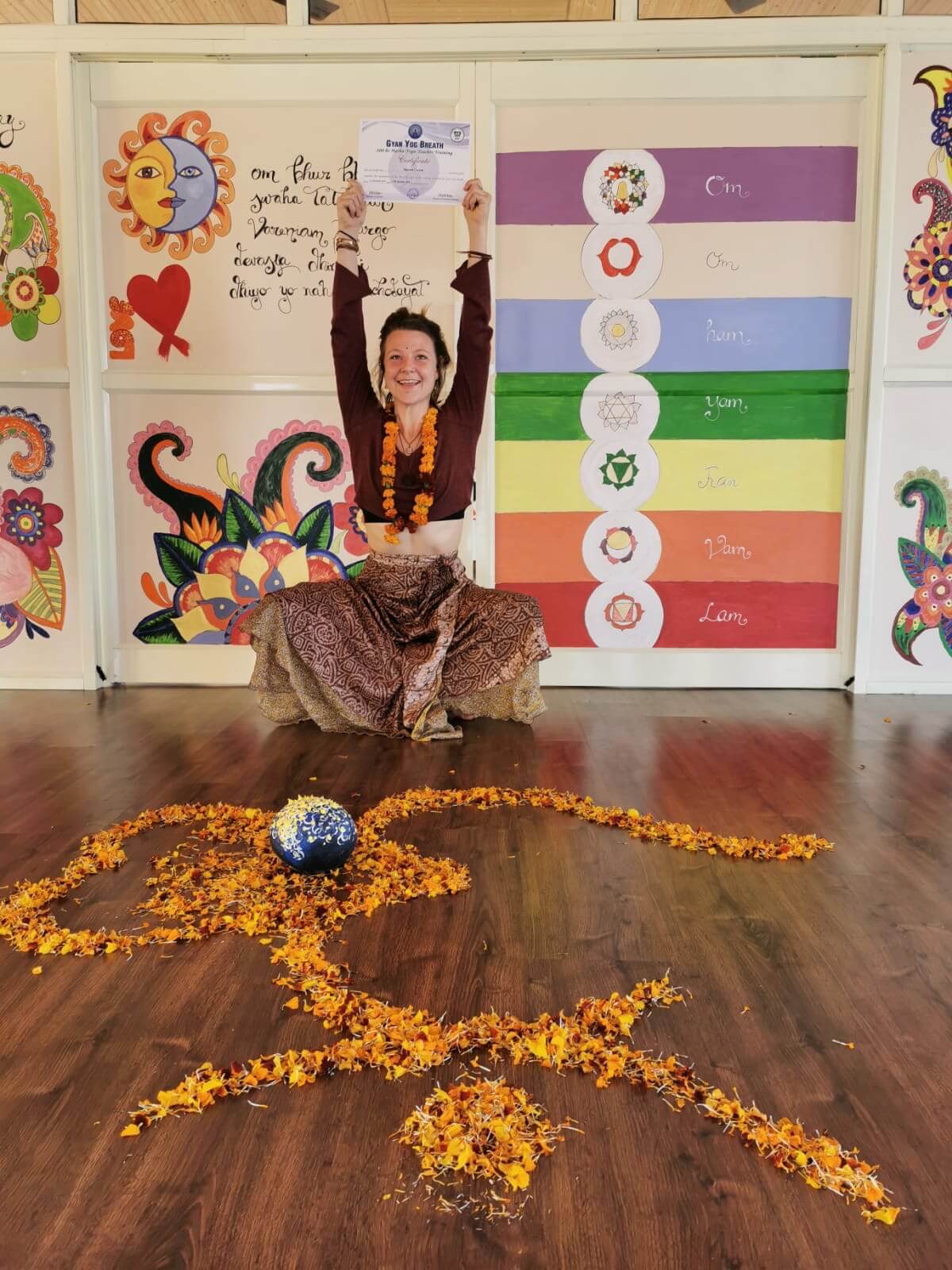 Should I upgrade my RYT 200 Certificate with An Advanced yoga teacher training?
According to an estimate survey conducted in 2016, more than 100,000 yogis have been
approaching the 200 hours yoga teacher training course all over the world. It is the most
common certification offered by registered yoga schools nowadays. The 200 hours yoga
teacher training course covers the fundamental yoga anatomy, philosophy, alignment and
asana practice. After the completion of this course, you can register with Yoga Alliance as RTY-
200 (Registered Yoga Teacher with 200 Hours) and are eligible to teach yoga anywhere in the
world.
Yoga has thousands of years of history. In India, countless scholars, practitioners, researchers
contributed their valuable part to develop yoga philosophy and its practices. In India, Students
devote themselves with complete heart to absorb and learn it from their Guru, master, mentor
before they are ready to take on their own first students. In 1999 Yoga Alliance made a
declaration that 200 Hours will be minimum amount of training required to become a yoga
teacher. But, it is very important to keep in mind that the course curriculum is not standardized
so it completely depends on yoga school to design their curriculum for their different set of
courses. Apart from the quality of training, Yoga Alliance agrees that 200 hours training offers a
quality foundation for new yoga teacher and after completion of the course, they are entitled to
teach new students.
Students join yoga teacher training programs with different purposes. Some students take it just
as a career option and start teaching just after the completion of the course. Some students
really want to deepen their knowledge in both areas – Yoga philosophy and practices. They go
for the next levels of their yoga teacher training. And, with dealing with public queries, many
yoga teachers really wants to upgrade their certification with improving their knowledge and
practice.
In recent years, the demand of advanced yoga teacher training courses have increased rapidly.
It reflects the growth of yoga teaching profession and now, yoga professionals are seeking to
deepen their wisdom and practice to take their yoga journey to next level as a person and turn it
into more value to their students.
What are the advanced level courses for yoga teacher training?
There are two advanced level courses – 300 hours yoga teacher training (RYT 300) and 500
hours yoga teacher training (RYT 500). Both courses are recognized at international level by the
Yoga Alliance and most of the schools design them to cover the advanced knowledge of yoga and its practices.
300 Hours Yoga Teacher Training
The RYS 300 Hour Yoga Teacher Training is considered as a second or intermediate level of
yoga teacher training course. It is suitable for students who already passed the RYT 200. It is
recommended that you must enroll in this course after the completion of RYT 200. This course
is designed to advance your teaching skills and personal yoga practices. In this course, you will
sharpen your understanding of fundamental asanas and learn to teach more complex asana. Its
an advanced training prepares its trainees to teach advanced principles and techniques of yoga.
This advanced certification displays the advanced level of your knowledge and skills.
500 Hours Yoga Teacher Training
500 hrs yoga teacher training is the highest international standard for yoga professional or yoga
teachers. After the completion of this program, you will be entitled as advanced yoga teacher or
RYT-500 with Yoga Alliance. After this course, you will be equipped with the history and origin
yoga asanas and yoga philosophy. You will also be taught the physiology of the human body to
teach safe classes to students of all age groups, different backgrounds and various experience
levels. You will also be trained with different meditation and concentration techniques and
improve your own practice of Yoga Asanas.
Benefits of Advanced Yoga Teacher Training Course as a Yoga Teacher
1. Building up a great level of Self-Confidence – The advanced knowledge of any
subject will boost up your self-confidence. Similarly, an advanced yoga teacher training
develops a deep understanding of both physical and energetic anatomy that improves
your approach to teach your students according to their skill level. The more advanced
yoga poses, adjustments, techniques and experience you develop, the more you can
naturally boost your self-confidence. It will help you to mentor the different levels of of
your audience during class and teach with more diversity and variations.
2. Stand you out from the Crowd – In modern yoga world, everyday new yoga teachers
are emerging as just after completing the RYT-200, everyone will be entitled to become
a yoga teacher. To become a well-paying yoga professional, you need to stand out from
the crowd. The best way to stand out is to be equipped with advanced knowledge and
practice with advanced yoga teacher training.
3. Learn the deep roots of Yoga – Definitely, the advanced yoga teacher trainings are
designed with deeper knowledge and the entire wisdom of the philosophy of yoga. It
helps you to explore the roots and spiritual nature of yoga. The philosophy of yoga
revealed the divine aspect of your personality that you can offer to you personality.
4. Help you to find your niche – In generic sense, RYT-200 yoga teachers are required to
teach all levels of students. But, specific yoga classes are in demand as yoga evolves.
Then an advanced yoga teacher training helps you to discover your preferred niche. It
gives more depth to your yoga knowledge and allows you to choose your interest. You
can focus either on yoga asana, pranayama, yoga for children, yoga therapy or different
meditation techniques. The advanced yoga teacher training helps you to emerges as
True master of specific stream of yoga.
5. Develop Lifestyle of a Yogi – In our everyday routine of life, we lose the essence of
the yoga practice and yogic lifestyle. But, an advanced yoga teacher training tests us in
many ways and requires a great level of strength, discipline, courage and commitment. It
requires us to be a student again and to live a yogic lifestyle.
If you have acquired your RYT-200, then you must think to upgrade yourself with advanced
yoga teacher training. You can enroll yourself for a 300 hours yoga teacher training.
Stand out from the crowd and become a True master of Yoga Philosophy & Practice with an
advanced yoga teacher training.
Author Name – Irina Kruse
Irina is a certified yoga professional with 500 Hours of Yoga Teacher
Training from Yoga India Foundation, Yoga School in Rishikesh. She loves mentoring new yoga students, travelling to different places in the world, meeting new people and tasting different
foods. Irina loves to write about yoga, meditation and consult people on how it can help them to live a healthy and peaceful life.