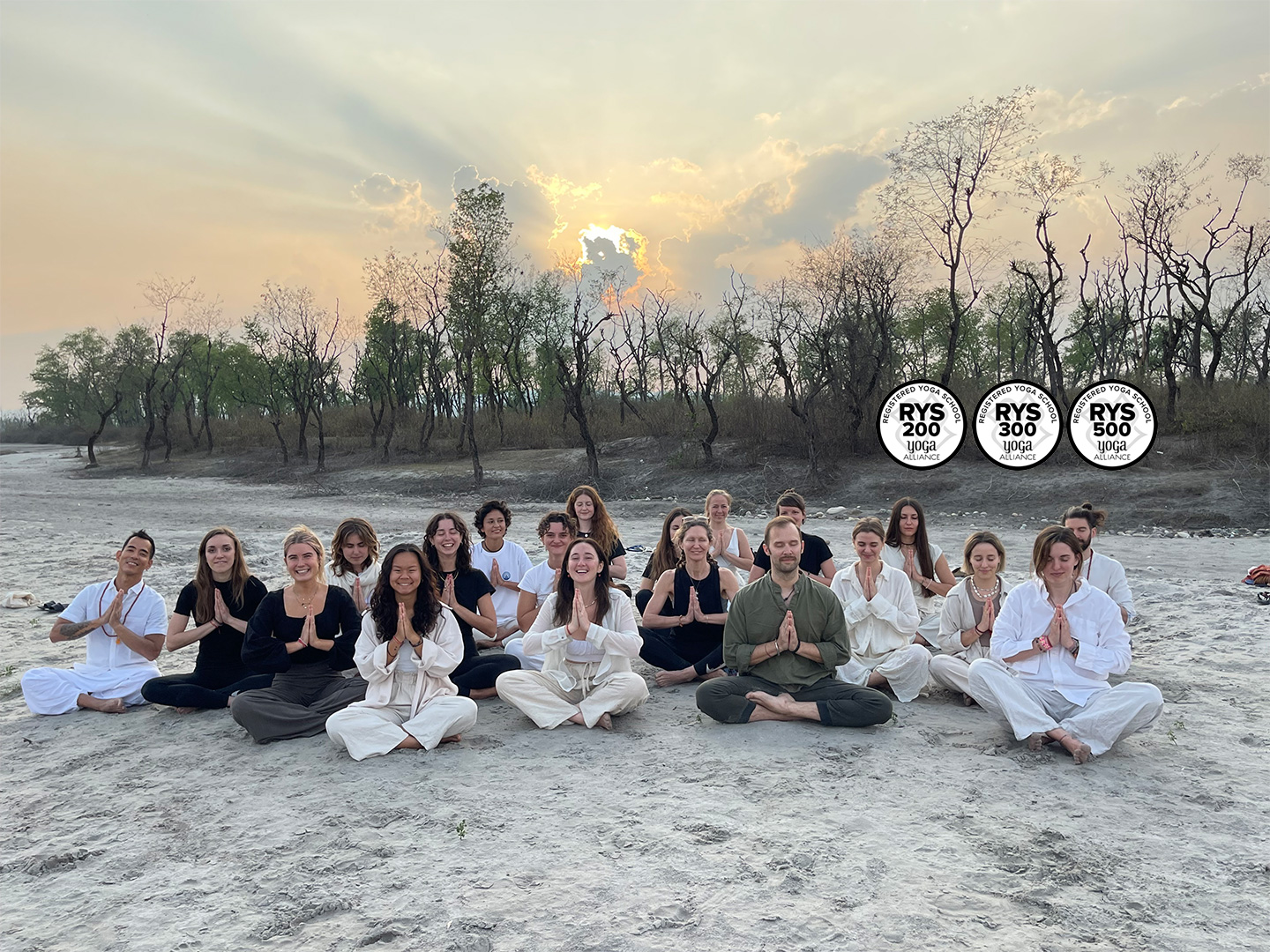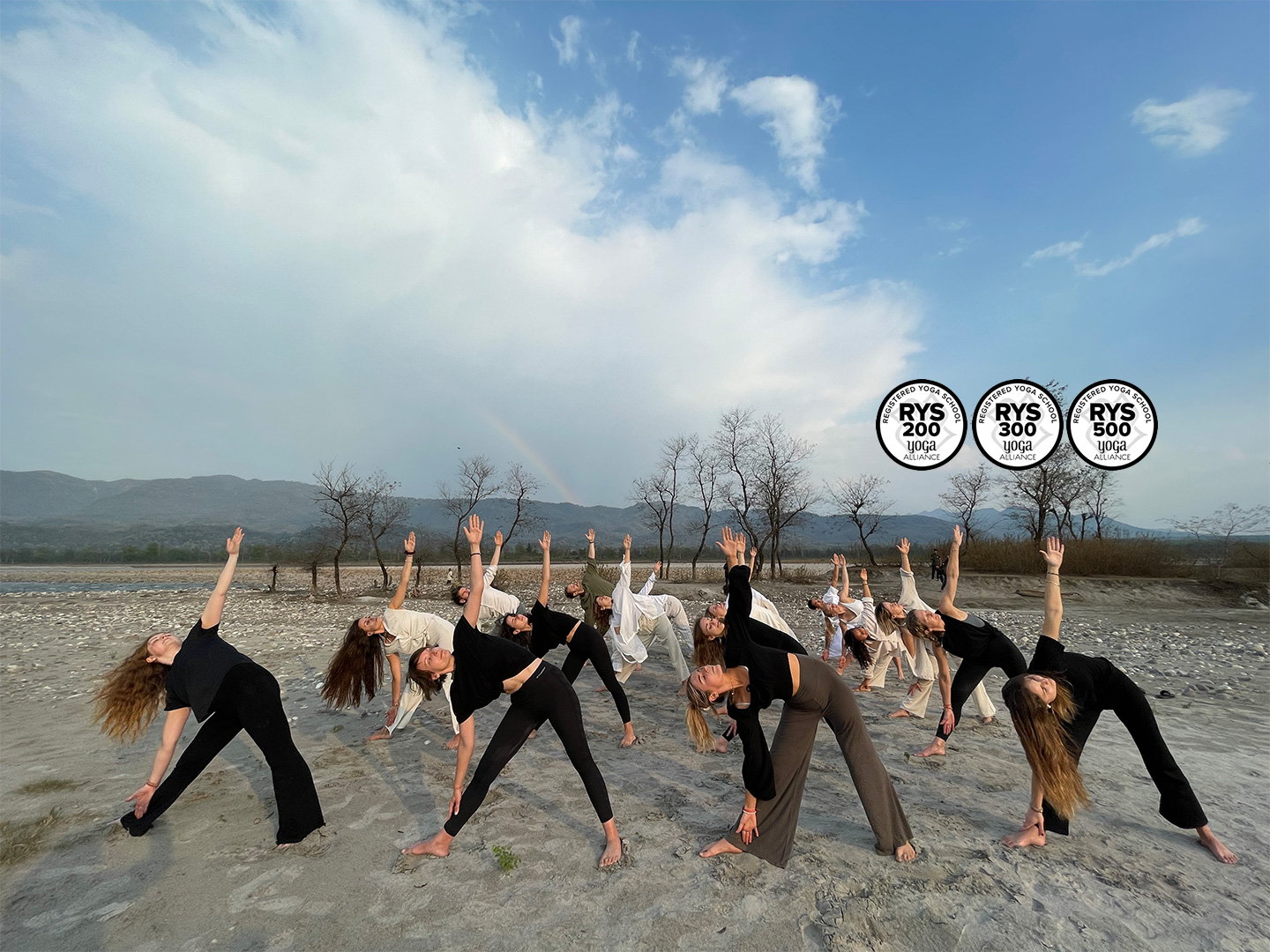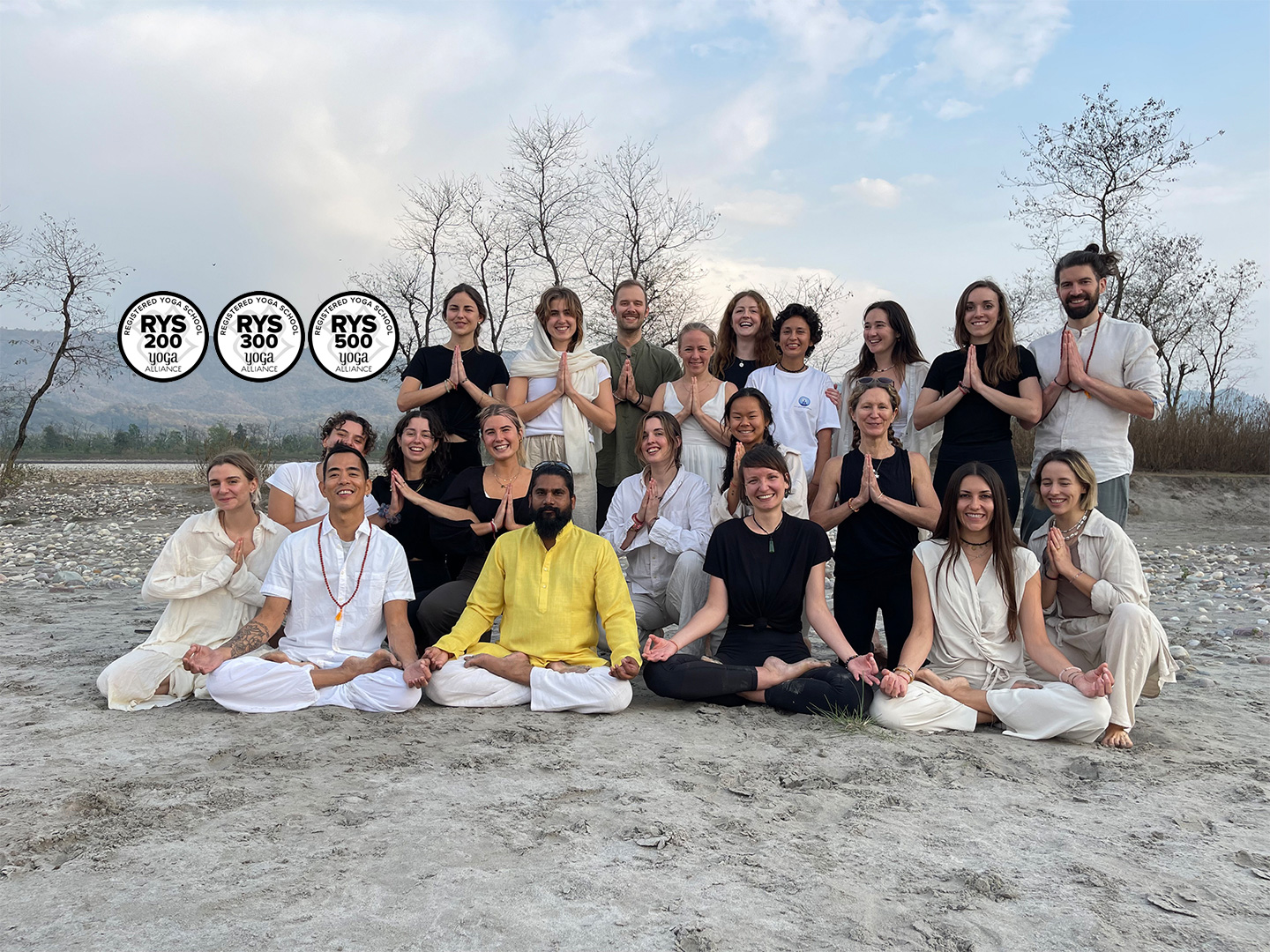 Banner1
200 Hour Yoga Teacher Training in India
Advanced Yoga Teacher Training in India – Transform your life and career
Become a Yoga Alliance certified yoga teacher
Become and internationally certified Yoga Instructor
Become and internationally certified Yoga Instructor
Yoga Teacher Training in India
Banner2
200 Hour Yoga Teacher Training in India
Learn authentic yoga at the experienced Yoga India Foundation Ashram in Rishikesh
200 Hour Yoga Teacher Training in India
Yoga Alliance certified Yoga Teacher Training in Rishikesh, India
Learn authentic yoga at the experienced Yoga India Foundation Ashram in Rishikesh
200 Hour Yoga Teacher Training in India
Banner3
300 Hour Yoga Teacher Training in India
300 Hour Yoga Teacher Training in India
Learn all advanced Yoga and Meditation techniques to achieve your dream
Elevate your teaching and practice skills to more dvanced levels
300 Hour Yoga Teacher Training in India
Elevate your teaching and practice skills to more advanced levels
200 Hour Yoga Teacher Training in India
Participants emerge from our 200 Hour Yoga Teacher Training in India as confident teachers with strong and solid teaching skills, ready to start their career in yoga. They develop a unique art of teaching along with a comprehensive understanding of Asana, Pranayama, Shatkarma, Alignment, Ayurveda, Philosophy, Anatomy, Mudras, mantras and meditation. Our Yoga Alliance registered 200 Hour Yoga Teacher Training in India is intensive and enriching for yoga beginners to intermediates. With over 1000 graduates and a decade of teaching experience, our established 200 Hour Yoga Teacher Training Program fulfills the best and highest standards for aspiring yoga teachers.
300 Hour Yoga Teacher Training in India
Our 300 Hour Yoga Teacher Training in India was designed for participants who have completed an approved 200 Hour Yoga TTC before. Yoga Teachers who wish to elevate their yoga practise and teaching skills to the next level, will find confidence and inspiration. During this 300 Hour Yoga Teacher Training in India, you will learn how to develop your yoga business within a competitive market and create your own brand. A major emphasis is put on providing you with various teaching sequences, methods and adjustment to increase the diversity in your own teaching style. The complete course content, materials and teachers are approved by Yoga Alliance USA.
500 Hour Yoga Teacher Training in India
Yogis and Yoginis who practise yoga for at least one year can enroll in Yoga India Foundation's 500 Hour Yoga Teacher Training in India. The highly intensive eight-week course covers all theoretical and practical aspect of yoga from a foundational to more advanced level. This course aims to advance and reinforce your basic understanding and practise of yoga while building on your already existing skills in the various postures.  Our Yoga Alliance registered 500 Hour Yoga Teacher Training in India combines the 200 Hour- with 300 Hour Teacher Training back-to-back, ensuring both consistency and depth. After completion, you can register as RYT 500 with Yoga Alliance.
ABOUT YOGA INDIA FOUNDATION
Yoga Alliance certified Yoga Teacher Training in Rishikesh, India
Yoga India Foundation is a Yoga Alliance Registered Yoga School (RYS 200, RYS 300 and RYS 500). The non-profit organization is located in the Yoga Capital Rishikesh (India) and surrounded by the Himalayas. Yoga India Foundation hosts monthly, residential Yoga Teacher Training Courses (TTC) for students from all over the world. As a leading Yoga Teacher Training Institution in India, Yoga India Foundation offers excellent and unique Yoga Teacher Training Programs such as the 200 Hour Yoga Teacher Training in Rishikesh, 300 Hour Yoga Teacher Training in Rishikesh and 500 Hour Yoga Teacher Training in Rishikesh.
As a team of 12 well-qualified and experienced yoga gurus (masters) and registered teachers with Masters of Yogic Science or PhDs, Yoga India Foundation connects Indian spirituality and ancient yogic traditions with modern science and teaching concepts.
With 1000+ yoga teacher training graduates worldwide, Yoga India Foundation has become a well-established name and high-vibrational place. Frequent evaluation, feedback, and reflection allow YIF to improve their Yoga Teacher Training Programs to the highest standards.
Yoga is an enriching way to connect with ourselves and others. All Yoga Teacher Training Programs at Yoga India Foundation is designed to assist students to become professional and confident yoga teachers and individuals.
Joining a Yoga Teacher Training with Yoga India Foundation does not only introduce the professional path of yoga, it also helps you to begin the journey of self-discovery, healing and spiritual growth.
India, as the birthplace of yoga, is also known as the country of spirituality and transformation. Open yourself to the countless possibilities that Yoga India Foundation holds for you:
Balance your body and mind
Experience inner transformation
Dive into a constant state of mental peace
Discover yourself completely new
Intensify and elevate your yoga practise
Connect with like-minded people
Feel empowered and supported at any time
Become part of a loving yoga community
Dive into a state of peace
Discover yourself new
Learn all about asana, pranayama, meditation & yogic philosophy
Reflect yourself and measure your growth
Practise in a safe and supportive environment
Learn from real yoga masters
Intensify and elevate your practise
Develop your own yoga career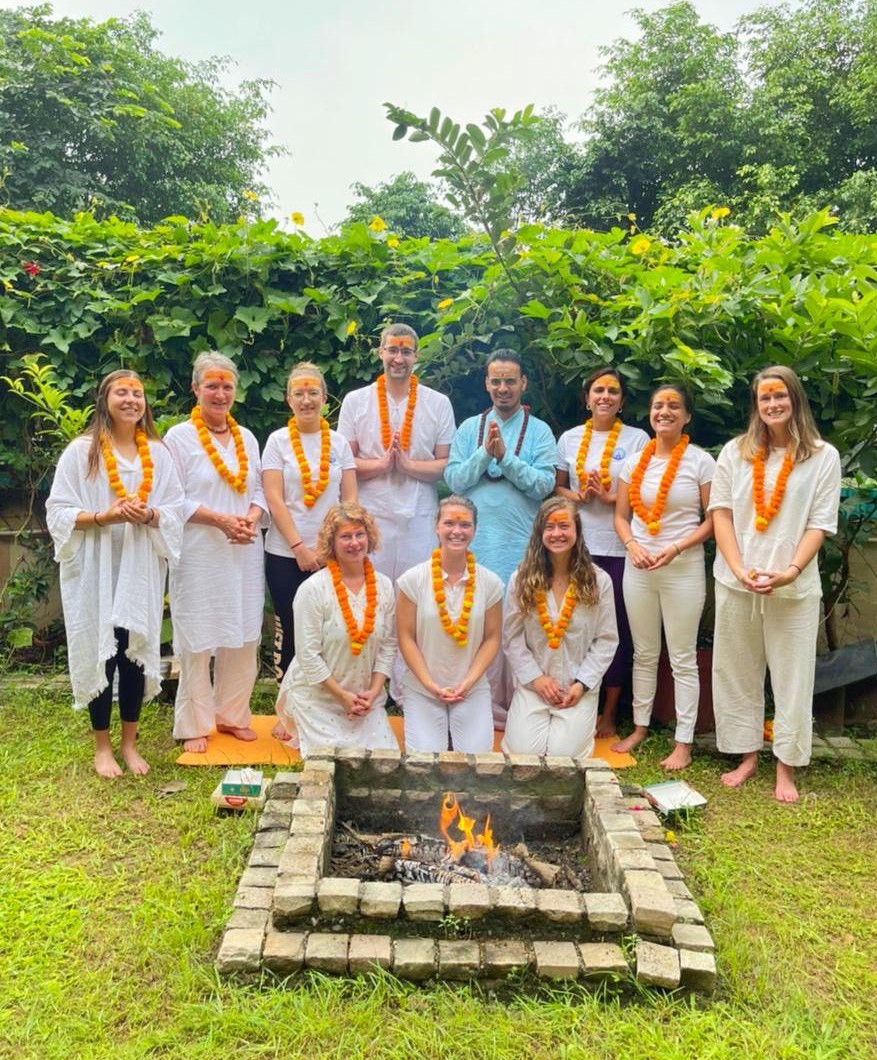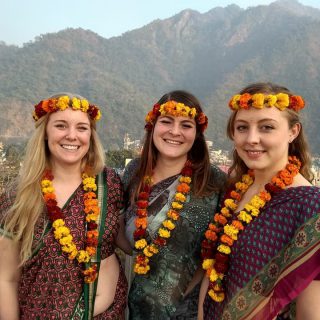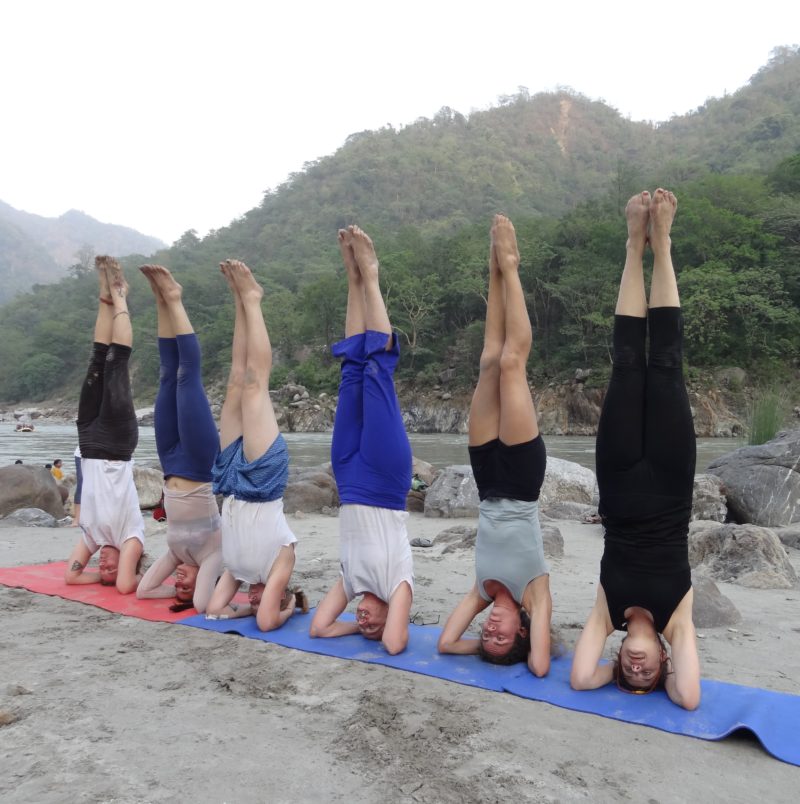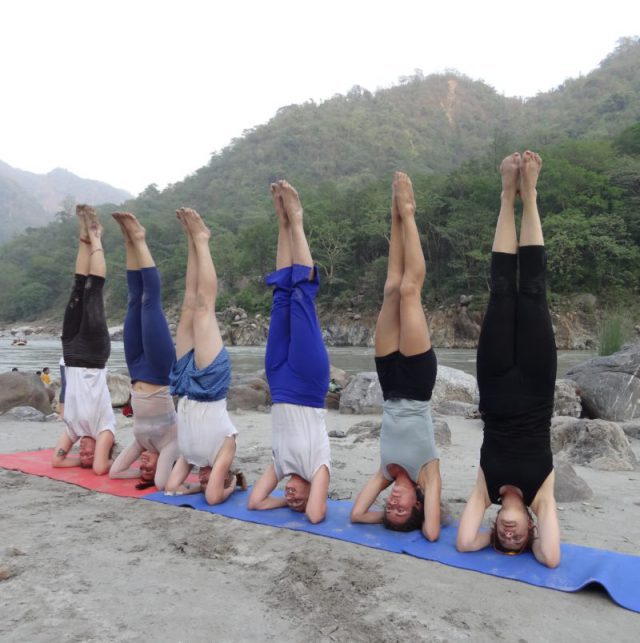 The Benefits with Yoga India Foundation
Enjoy an excellent Yoga Alliance confirmed course content supported by approved yoga props (mats, belts, blocks, ropes, and bolsters)
Receive your Yoga Alliance Certification after course completion
Learn from expert yoga masters (gurus)
Focus on correct alignment and interactive teaching methodology
Live in Western-style accommodation and a safe and peaceful ashram environment
Re-connect to your authentic Self
Energise your body with daily nutritious, Ayurvedic meals
Learn to connect yoga with Ayurveda and Emotional Blockage® Treatment
Allow yourself to expand your perspective &perceptions
At Yoga India Foundation we believe that connecting like-minded people in a safe and caring environment creates an empowering sense of union and encourages profound transformation.We cordially invite you to join our yoga family and experience a transformational Yoga Teacher Training journey in India. We are the only yoga school in India that teaches Emotional Blockage® Treatment along with all Yoga Teacher Training programs.Explore the traditional teachings of yoga in divine Rishikesh. Let us guide you towards self-acceptance, peace, and enlightenment.
Individual Post-TTC Assistance
Did you know that our teams offers Post-TTC assistance? After completing your Yoga Teacher Training in India with us, you can use our one-on-one skype and e-mail service to discuss questions about your yoga career, studio and personal growth.
Our Post-TTC assistant will answer questions like:
How do I register as RYT 200?
How can I set up my own yoga business?
How do I use my benefits through Yoga Alliance?
How do I reach students?
How do I start advertising form my classes?
ABOUT YOGA INDIA FOUNDATION
What do our clients say about us?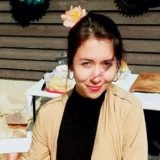 200 Hour Yoga Teacher Training in India
You won't believe what's possible in one month. This place represents love, unity, growth and the real yogi lifestyle. Feeling beyond grateful for all the memories, challenges, support and wisdom that was passed on to me. A huge thank you to Bipin, Anki, Dharma and Girish for always being there for me and making me feel welcome and at home. Joining the 200 Hours Yoga Teacher Training taught me about the beauty of creating union with myself, mind and body. I learnt special techniques on how to remove stress, stiffness and tension which I can take home and share with my students. The food cooked for us was so delicious, it was pure, sattvic and energizing. I felt better every day. A big thanks to Dr Vipul Arya as well for teaching me about Ayurveda, my body type and how to maintain it in balance. I am drinking my pitta tea everyday. If you are looking for the right yoga school, go with what feels right. For me, choosing Yoga India Foundation, was the best choice I could have ever wished for. I totally recommend this place.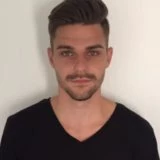 200 Hour Yoga Teacher Training in India
After studying medicine for 8 year, I thought of traveling to India and taking a break. I was looking for a way to calm myself down and learn about the ancient science of yoga as I believe it can be related to medicine as well. Yoga India Foundation was one of the first school that I saw online; course outline, schedule and syllabus seemed to be very great. I graduated from my 200 Hours Yoga Teacher Training 8 weeks ago so now I had some time to reflect and review the course: The teachers are intelligent, corrective, caring and supportive people, some of them doctors, some of them university graduates, some of them swamis. I felt guided very well and had the feeling that everyone knows exactly what they are teaching. In my opinion, Yoga India Foundation is a well-established yoga ashram with excellent course content and a warm hearted energy.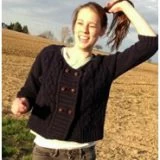 500 Hour Yoga Teacher Training in India
Yoga India Foundation was one of the three yoga schools that I originally picked. I somehow chose it because of the familiar and individual teaching approach and energy. After arrival, I felt immediately at ease. The ashram is very beautiful and sourrounded by the Himalaya mountains. My room was clean and cosy. I had a balcony and my own bathroom. My 500 Hour Yoga Teacher Training took almost eight weeks. It was a long and valuable time for me. All teachers and staff were very caring and kind to me at any time. I learnt all about different asanas, meditation techniques, yogic cleasing, pranayama and ayurveda. I could have never imagined that it is possible to learn so much in such a short time. I came to India after graduating from bachelor's degree. I feel like I learnt more about myself in those two months than in the the past 3 years. I can highly recommend the 500 Hour Yoga Teacher Training at Yoga India Foundation if you want to develop yourself further and grow mentally, physically and spiritually. I believe that this is the foundation of becoming a good yoga teacher.Foundation is a well-established yoga ashram with excellent course content and a warm hearted
energy.
Hello My wife and I make the 200 hour Yoga teacher Training online and we are really happy. Unfortunately we are not able to go to India and therefore we are happy that we were given the opportunity to have our course online. The learning atmosphere and teachers are very good and you can ask questions at any time you get quick answers via different media. It is a gift to learn traditional yoga from india it changes the way of looking at yoga. Thank you very much Yoga India Foundation Team Warm regards Namste
Savannah Bliss
2020-02-15
Absolutely the BEST!
Susanne Möller
2019-08-26
I had the most wonderful time at yoga India foundation. thank you so much to the entire team for making me feel so welcome and happy I really appreciate that your hospitality and kindness and your 24/7 availability. it was beyond my expectation that the food was always cooked freshly with a lot of love and deliciously prepared. I have completed my yoga teacher training in India 1 months ago and still fear the positive effects of the training. The teacher staff and entire team made me feel so welcome and where I taken care of.i will be forever grateful to have studied at this amazing school the location is simply amazing you are directly located at the national park and can see the Ganges river from across the side. there is also a little spa at the school so you can use your free time to take ayurvedic massages and feel even more relaxed.the yoga teacher training in India was really challenging because there were many hours of yoga everyday however it was well structured. overall I can recommend the school from the bottom of my heart and feel very happy that I chose the school. in life it's not always easy but I learnt many techniques to stay grounded and overcome issues by my own . I am excited to be teaching yoga now and sharing my new knowledge with my students back in Germany I hope to come to yoga India foundation again for my advanced 300 hour yoga teacher training in India mayaby I will find the time next year and can return a big thank you to Vipin Vipul Anrud Lakshmi for sharing your knowledge and sharing your secrets love and peace
Elizabeth Jonas
2019-03-10
my friend recommended me this place and all I can say it's mesmerising! <3 I had the best time here during my Yoga Teacher Training! Excellent curriculum, staff, teachers, food, rooms….
If you are looking to study yoga in India, I can recommend Yoga India Foundation from my deepest soul. Traveling to India and learning the traditional yogic science, asana and Ayurveda left me with much clarity and joy. I did my 200 Hour Yoga Teacher Training at Yoga India Foundation Ashram in Rishikesh which was the best thing I've done in my life so far. The teachers are simply amazing, so passionate, kind and respectful. I ate delicious vegan food which gave me energy for the classes. The ashram is located outside the busy area next to the nature reserve and river, it's so beautiful. I couldn't have asked for more so I wish to say a big thank you to the wonderful school and of course my fellow class mates! There was not a single thing that I didn't like, everyone took such good care of us while we were still challenged and pushed to our limits! I feel so excited and ready to teach now 🙂
Harendra Gusain
2019-03-06
Yoga India Foundation is a great place to learn 200 Hours yoga. Swami Vipin Gyan and team is providing excellent training. The accommodation was very good and there are the lot of new things to learn.
Theresa Niedermeyer
2018-12-06
Yoga India Foundation is a wonderful yoga school that helped me to open my heart, mind and entire being. I will forever be grateful for the amazing teachers who guided me through ups, downs, past present moments. I learn about the ethics of becoming a yoga teacher and gained a huge understanding, not only about yoga, but also about myself, life and relationship. the group energy was like a family, we became close friends and shared our special insights and growth. Thanks for making my 200 Hour Yoga Teacher Training in India so memorable and unique, I can't wait to travel back to India one day. If you are looking for the right yoga school, I can recommend this place from my heart. I am an office worker, who (due to sitting a lot) came with the intention to connect to myself and remove my back pain. I stumbled upon Yoga India Foundation through a German Blog so I chose this school. A few more details about the accommodation, location and food: I liked the fact that the school is located in a not so busy part of Rishikesh. The local market is only 10 minutes away by rickshaw and we got the opportunities (every Sunday) to explore the surrounding like waterfalls, caves, temples and mountain paths. It really made us bond with each other and enjoy the amazing nature and jungles around. The food is so tasty, all the time. We received three meals per day, vegan and vegetarian according to our preference. There is always lots of fruits, vegetables and side dishes and some chutneys and salad as well. My room was cosy, with a balcony and amazing view to the river. Comparing this location with other places in Rishikesh, its one of the newest and highest standard types of accommodation with clean sheets, towels and blankets. The yoga hall is so big and has much glass so that you can have a fantastic view. I hope that my review can help some yogis to get a better idea of the Yoga India Foundation and make the right choice, like me 🙂 NAMASTÉ
Liliana Bayona
2018-08-25
My experience was amazing. Bipin, Anki and all the team are kind people that love Yoga. they open your mind to Yoga. yoga is more than exercise and now I have the knowledge that I want to do with this new knowledge. you should have open mind to learn. the only thing that I didn't like was that some students were really negative persons and disturbed our teaching training. so please.... OPEN MIND. Yoga is not what many people practice in the gym. Yoga is a philosophy of life. And Yoga India Foundation teaches it. ??
Marie Charlotte Nürnberg
2018-08-19
Es war eine richtig schöne Zeit für mich bei der Yoga India Foundation. Ich habe Freunde fürs Leben gewonnen und so viel über mich selbst gelernt. Meine Yogalehrer Ausbildung hat mich zu einem ruhigeren und gelasseneren Menschen gemacht. Ich bedanke mich ganz herzlich bei den Lehrern und Angestellten für das tolle Ambiente, das leckere Essen und die intensiven Yoga Einblicke. Ich hätte mir nichts besseres vorstellen können und bin total zufrieden. Unser Lehrer Manish hat immer gesagt, dass wir im Yoga (und Leben generell) auch mal hinfallen dürfen. Aber das nächste mal sollten wir dann "besser" fallen. Ich wünsche euch alles erdenklich Gute und hoffe, irgendwann noch einmal wiederzukommen. Vielleicht für meine Dreihunderter Yoga Ausbildung, wir werden sehen!
FAQs – Yoga Teacher Training Rishikesh
Yoga India Foundation is a Yoga Alliance approved yoga teacher training center in Rishikesh, India. You can connect with us by email, phone call or checkin in our center.
Nirmal B Block Visthapit Pashulok, Rishikesh
India Office: +919410382099 (WhatsApp)
German office:+49 176 50268968