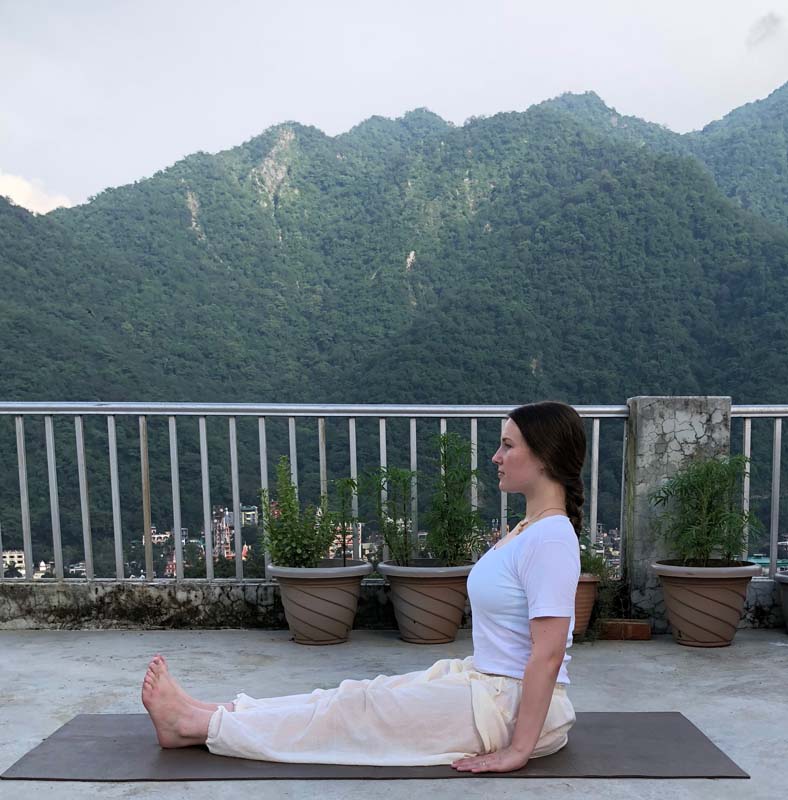 Dwi Pada Viparita Dhandhasana (Upward-Facing Two Foot Staff Pose)
– Benefits, Adjustment & Cautions
If you can practise Chakrasana and Shirshasana without strain, then you are prepared for Dwi Pada Viparita Dhandhasana!
Instructions:
1. Come into Shirshasana or Headstand
2. Support your head with your interlocked hands
3. Drop your legs behind
4. Lower your legs towards the ground
5. Straighten your legs
6. Lift your head slightly off the ground and look down
7. Your back should be arched
8. Both foot soles should be on the mat
9. Your head should be around 10 cm above the ground
Benefits:
This asana is extremely beneficial for your lower back, legs, blood circulation and shoulders. The inversions improved the blood flow to your brain which will make you feel refreshed, more awake and calm. The arch in your lower back removes tension and stiffness.
Cautions:
Dwi Pada Viparita Dhandhasana counts as an advanced posture that requires a certain flexibility already. Please do not practise this asana as a beginner or in case you have any back injuries.
To be sure that you practise an asana correctly, we recommend participating in our Yoga Teacher Training Program.